Biography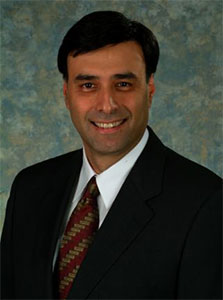 Shaygan Kheradpir is the Chief Executive Officer and Chairman of the Board of Coriant, a proven supplier of innovative networking solutions to leading network operators in over 100 countries, including 9 of the top 10 global Tier 1 Communications Service Providers (CSPs).
Shaygan is a recognized business and technology leader with over 28 years of executive experience across the telecom, technology, and financial services industries. He began his career at GTE Corporation, and subsequently was appointed Verizon's EVP & Chief Information Officer and member of the executive leadership team driving the systems modernization, efficiency, innovation and pioneering product initiatives, including FiOS, one of the largest infrastructure programs in the U.S. with a capital investment of over $20 billion. Shaygan next joined Barclays as Chief Operations and Technology Officer and also served as a member of the bank's Executive Committee. At Barclays, he held a leadership role in the creation of the company's TRANSFORM program, a historical transformation of the bank for the 21st century across 50 countries with 150 thousand employees. Following this role, he became CEO of Juniper Networks, where he developed an Integrated Operating Plan for the company and focused execution on the strategic growth markets of Cloud Builder & High IQ Networking. Prior to his new role at Coriant, Shaygan held the position of Operating Partner at Marlin Equity Partners, where he focused on strategic telecom and technology investments.
Shaygan holds a Ph.D., master's, and bachelor's in engineering from Cornell University. He has multiple patents spanning telecom, media, and payments, and was on the advisory board of the U.S. National Institute of Standards & Technology and on the Cornell University Engineering Council.